How to Become a Certified Skier
by
Taylor Mason
on June 26, 2019, 10:31 a.m.
If you see yourself as someone who lives and breathes skiing, perhaps it's time to take your passion to the next level. Becoming a certified ski instructor is one of the best ways to pass on your experience on the slopes.
Why You Should Get Certified
As a certified ski instructor, many opportunities will open their doors to you. You'll learn advanced technical skills, be able to properly teach those skills to others, and have a chance to build a career out of doing something you enjoy. You know what they say: do what you love and you'll never work a day in your life.
Here in the United States, the Professional Ski Instructors of America and American Association of Snowboard Instructors (PSIA-AASI)is responsible for certifying that you have what it takes to become an instructor. Their certification is nationally recognized which means that wherever you are in the country, you can be confident that you're teaching to the highest standards.
Certification Step-By-Step
To start the path towards certification, you must first become a PSIA-AASI member. After that, you'll have to decide which discipline you want to pursue.
You can choose from Adaptive, Adaptive Snowboard, Alpine, Cross Country, Snowboard or Telemark, each of which has three levels of certification. You'll start from Level I and work your way up the ladder to Level II and III. Level III certification meets the international standards set by the International Ski Instructors Association(ISIA).
Once you've decided which discipline to focus on, the next step is to prepare for the certification exam. There will be differences depending on the discipline and level but in general, you'll have to go through the following:
Complete a certain number of training hours.
Complete a workbook on the certification you're pursuing.
Pass an assessment that will evaluate both your skills and knowledge in skiing and teaching.
If you manage to meet all of the requirements, congratulations! You'll become a PSIA-AASI certified instructor, ready to share what you've learned to aspiring skiers! But don't forget ski safety. Since you will be out in the elements for hours at a time being evaluated and then eventually teaching others, it is important to stay warm.You'll need top quality gear like ourPatagonia KITto help keep you comfortable and at your best.
Tips to Help You Succeed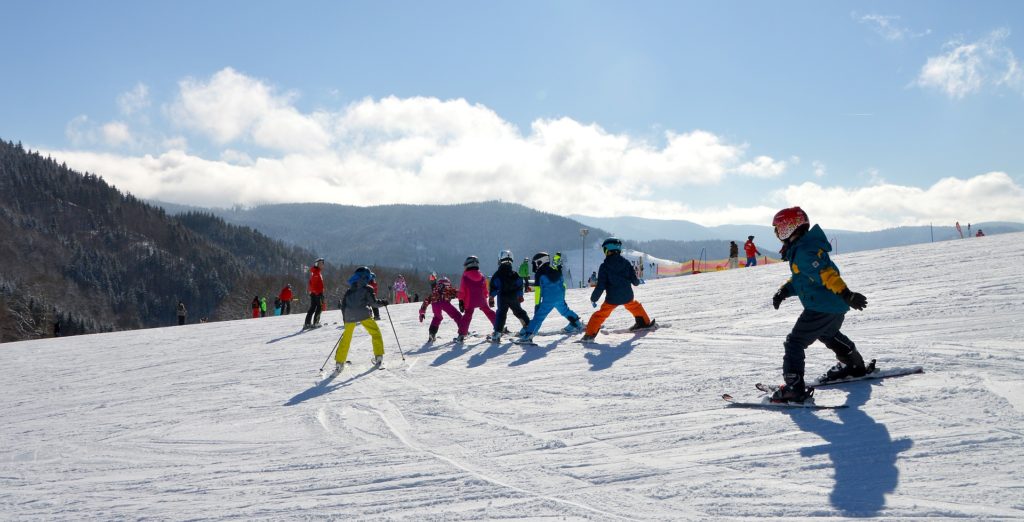 The process of becoming a certified instructor is fairly straightforward but that doesn't mean it's easy. Here are a few things you can do to help increase your chances.
Go Back To Basics
If you're going to teach others, you better have the fundamentals down pat. Over the years that you've built up your skiing skills, it's easy to forget that you started from the basics as well. Here's where enrolling in a ski clinic can help. Having someone evaluate you before your certification exam can help you find out what areas to improve on. Making mistakes is part of learning. If you fall trying to perfect a certain move, that's alright. Keep your head up and your body warm and continue persevering – stay comfortable in our base layer packages.
Study Consistently
Getting a certification is more than just about the practice of skiing. You also need to prove that you understand the concepts and standards of the discipline you want to focus on. That means hitting the books as much as you hit the slopes. A good place to start would be reading through the national certification standards. You should also consider forming a study group with other aspiring members looking to get certified.
Find a Good Mentor
Other would-be instructors aren't the only people that can help. One of the best ways to increase your chances of becoming a certified skier is working with a mentor. You'll get a front-row seat to what it's like to teach other skiers and you'll have someone to talk to who has successfully gone through what you're about to.

Teaching people how to ski is just one part of an instructor's job. It is important to make sure they also have the correct equipment and clothing. They also need to show students how to have a good time. As a certified instructor, you'll become a credible source of information that will help skiers enjoy their time in the mountains. Isn't that the best way to share your love of the sport?